Adjunct Professor Lectures on the Scientific Cosmogony
On December 27, 2019 Father Glykerios delivered a public lecture.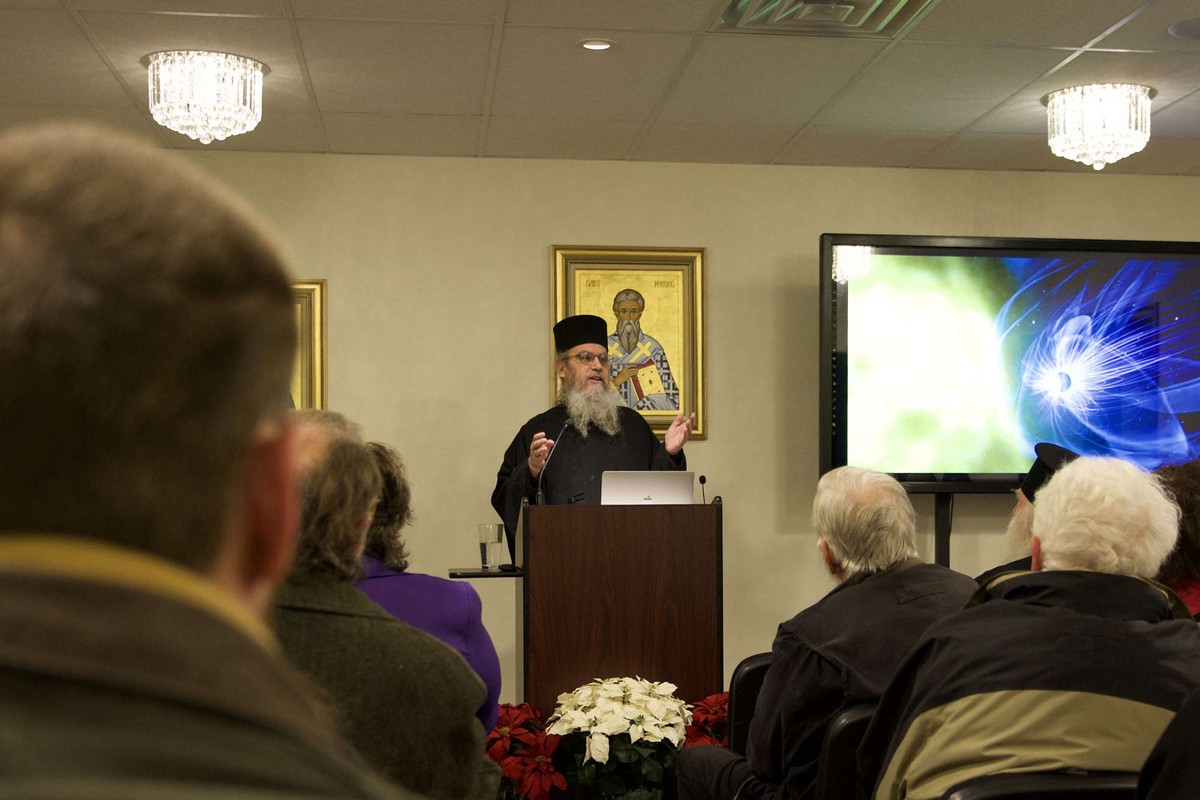 On December 27, 2019, the Very Reverend Archimandrite Father Glykerios, a member of the Brotherhood of the Holy Monastery of Saints Cyprian and Justina in Phyle, Greece, delivered a public lecture entitled "The Scientific Cosmogony" at the Saint Photios Orthodox Theological Seminary, where he is an Adjunct Professor. A native of France, Father Glykerios is a graduate of the École Normale Supérieure in Paris, where he earned the Master of Mathematics degree; he subsequently went on to earn the prestigious Agrégation de mathématiques, a highly competitive civil service certification awarded by the French public education system. After he completed his education, he converted to Orthodoxy and was, in turn, Tonsured a monk, Ordained a Deacon, Ordained a Priest, and advanced to the rank of Archimandrite. Later in his monastic career, he renewed his interest in the sciences, especially with a view to apologetics.
The lecture, given at the request of the Rector of the Seminary, the Most Reverend Bishop Auxentios of Etna and Portland, was a brief summation of the Science and Religion course Father Glykerios taught at the Seminary during the Nativity Term. Father Glykerios presented the account of the beginning and development of the material universe developed by the natural sciences over the past century, recounting various major discoveries made in physics, astronomy, geology, and other fields. He also indicated numerous parallels between recent scientific discoveries and the teachings of Holy Scripture and the Fathers of the Church.
When, during the question and answer period that followed his presentation, Father Glykerios was asked about the supposed connection between science and atheism, he responded that he did not think it possible for a true scientist to be an atheist, for a true scientist experiences the mysteries of creation. The lecture was well received by all in attendance.