Seminary Accredited
The Commission on Accreditation of the ABHE has advanced the Saint Photios Orthodox Theological Seminary to full accreditation.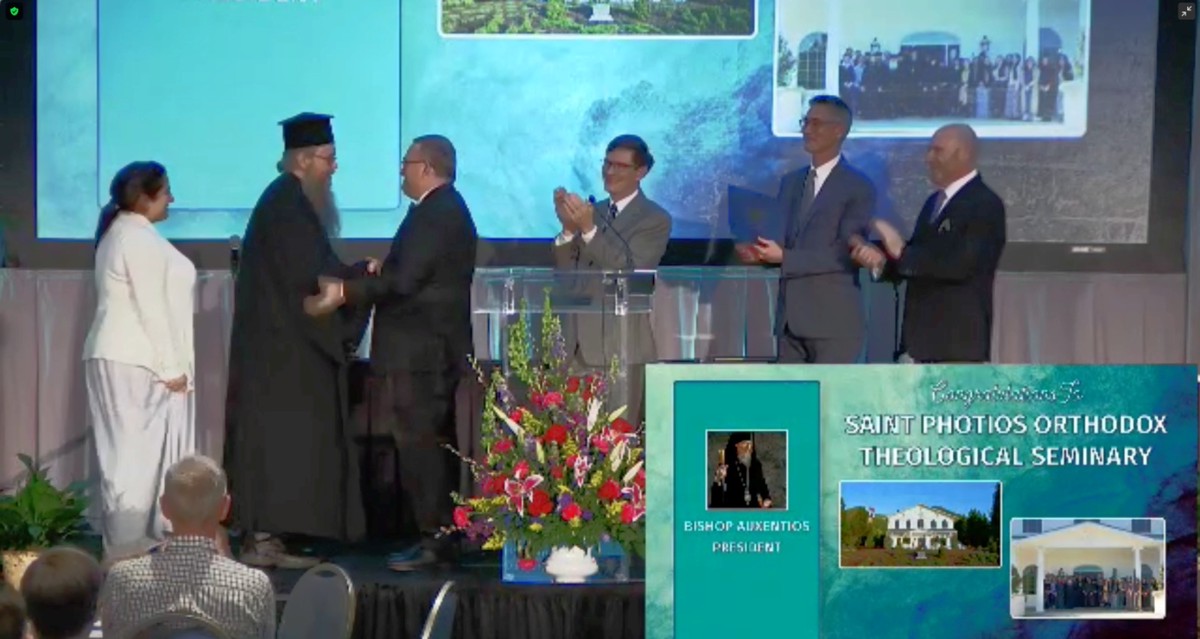 The Commission on Accreditation of the Association for Biblical Higher Education (ABHE), following careful deliberations, has advanced the Saint Photios Orthodox Theological Seminary (SPOTS) to full accreditation. Glory be to God! This concludes a six-year effort on our part and is an historic and crucial milestone for our Seminary and for our Church, not just here in North America, but worldwide, as well.
On February 17, 2021, our Dean, Archimandrite Patapios, and our Registrar, Gabrielle Asgarian, stood before our accrediting agency's Commission on Accreditation in Orlando, Florida, for a final interview. The Commission on Accreditation publicly announced its decision on February 6/19, 2021—the Feast Day of our Patron, Saint Photios the Great!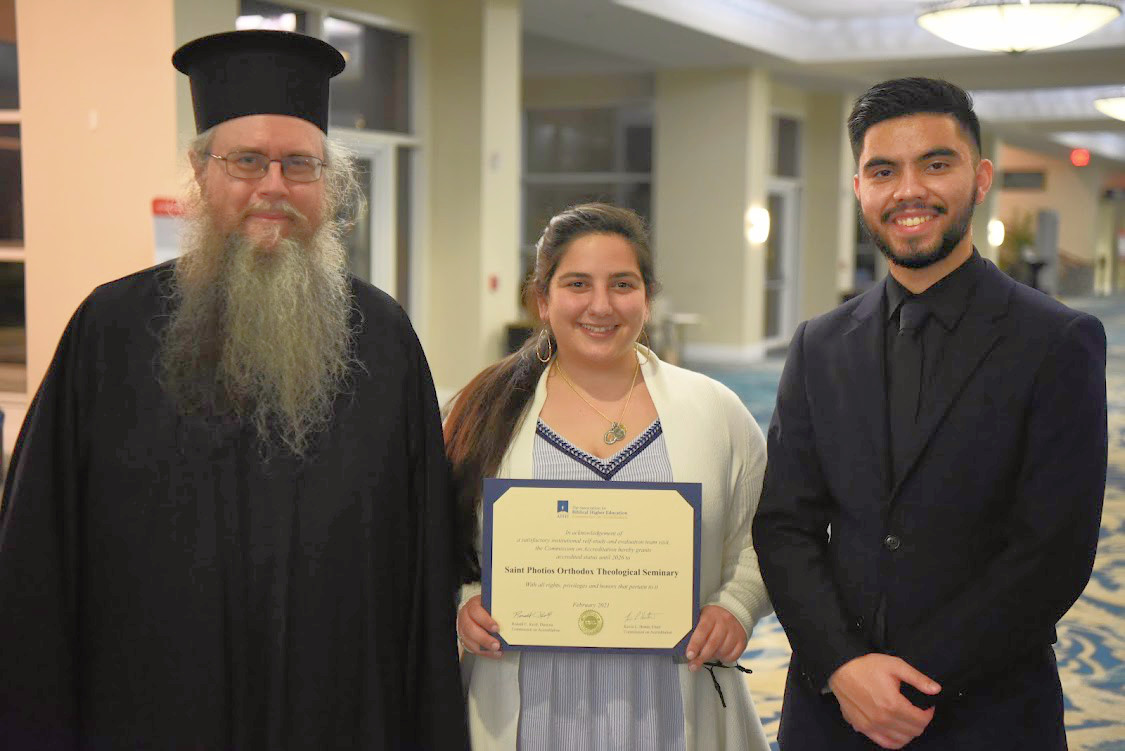 The coincidence of this watershed event with our Patron's annual celebration is all the more reason for us to rejoice, recognizing in the awarding of accreditation to the Seminary our Saint's patronage and our Lord's good pleasure. Besides our All-Good God and His Saints, great thanks are also owed to our ever-memorable Metropolitan Chrysostomos, who set all elements of our foundation in place and gave us the vision to labor unflaggingly on this project and to see it through to a successful conclusion.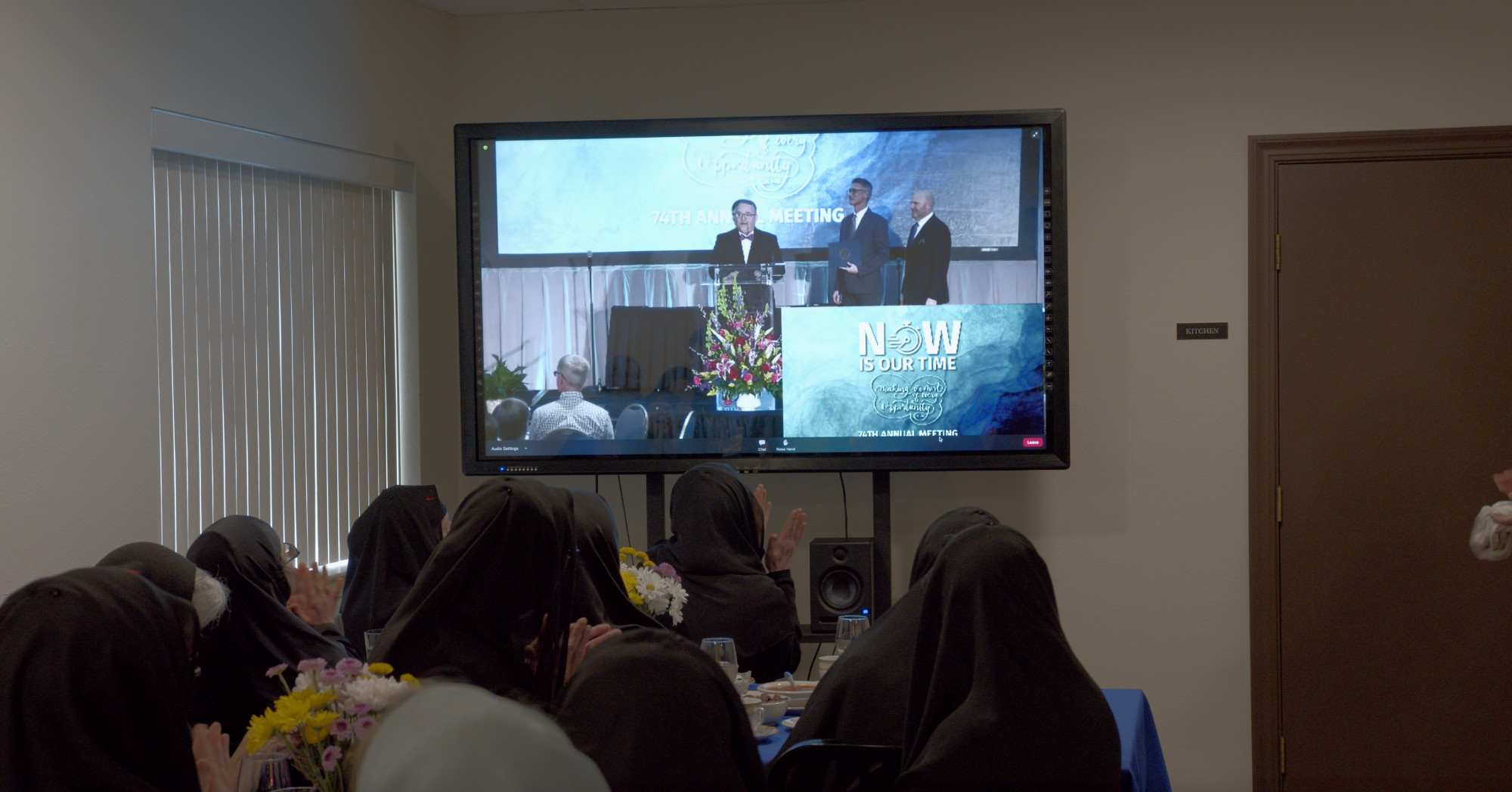 Last but certainly not least, we owe a debt of gratitude to all of you for your prayers, support, donations, and encouragement. We were deeply moved by the overwhelming response to our request for prayers leading up to this final examination Not only in our own parishes and communities across America but also in others around the world, the entire Church responded with fervent supplications, thanks to which God granted that the Seminary achieve this historic milestone. Thank you!